2014 sees the release of Colin Stone's latest CD, a recording of the War Sonatas, sonatas 6,7 and 8 by Prokofiev on the Big Ears label.
cover design by Sasha Stone
Colin's Beethoven cycle continues and recordings of the Spring Sonata and Op.109 can be heard on YouTube. There are also some recordings of live performances now on SoundCloud.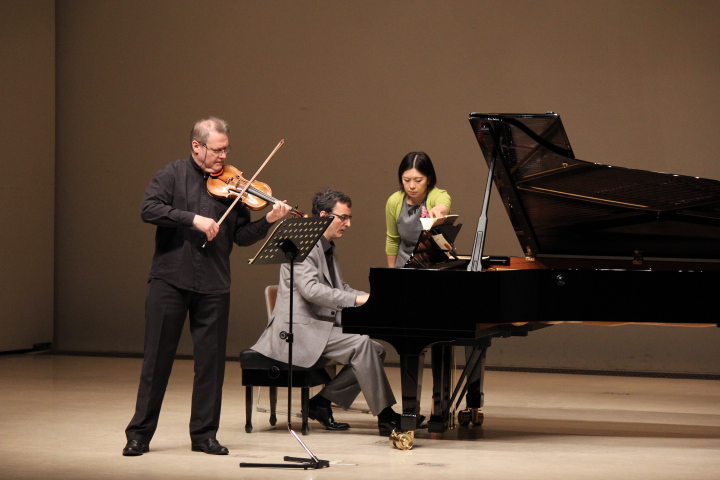 Krzysztof Smietana and Colin Stone (photo K Takizawa)