Happy to announce that tickets are now on sale for my recital at Duke's Hall, Royal Academy of Music, on the 20th October at 3.00 pm. The CD I recorded for the charity is still available: CD for the National Brain Appeal direct from the National Brain Appeal online shop.
I recently returned from Sweden and the Lidkoping Festival.It was wonderful to perform Schubert's Sonata in B flat D.960 for the first time and it seemed to be well received : review by Bo Borg. Moreover, it was great to perform Brahms' B major Trio with friends and colleagues, Luba Ulybysheva and Magda Filipczak.
Next up is a performance of Beethoven's Emperor Concerto with Dominik Mielko and the Lublin Phiharmonie .
Read more.
Colin's Beethoven cycle continues and recordings of the Spring Sonata and Op.109 can be heard on YouTube. There are also some recordings of live performances now on SoundCloud and on this website. Colin's next recording project is with the violinist Krzysztof Smietana: violin sonatas by Respighi and Busoni.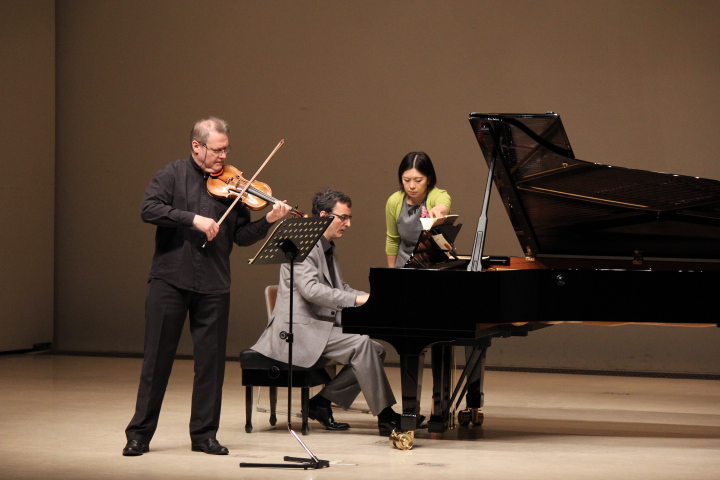 Krzysztof Smietana and Colin Stone (photo K Takizawa)