Winner of the 1986 Royal Overseas League Piano competition, Colin Stone enjoys the successful career predicted for him by Sir Charles Groves, as a solo pianist and as a member of the London Mozart Trio….
Read more.
The recent premiere of André Tchaikowsky's opera, The Merchant of Venice , in Bregenz, was a revelation. Along with many others, Colin will be doing his best to renew interest in this great musician. Every recital in Colin's Autumn schedule will include a performance of the Inventions Op.2.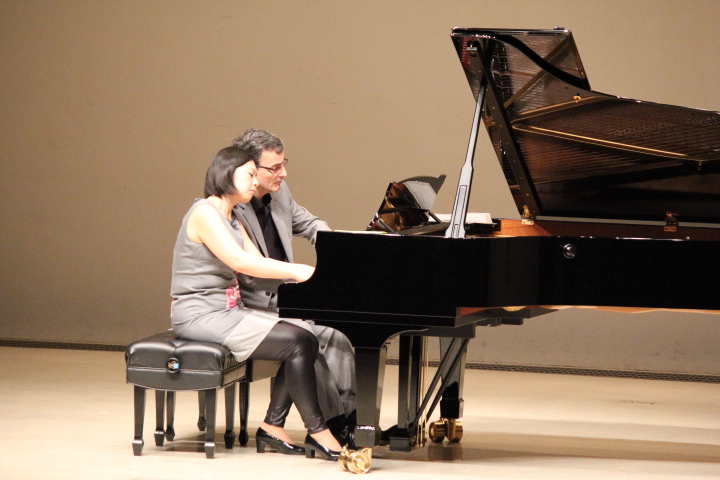 Mayumi Iida and Colin Stone (photo K Takizawa)
Colin's Beethoven cycle continues and recordings of the Spring Sonata and Op.109 can be heard on YouTube. There are also some recordings of live performances now on SoundCloud.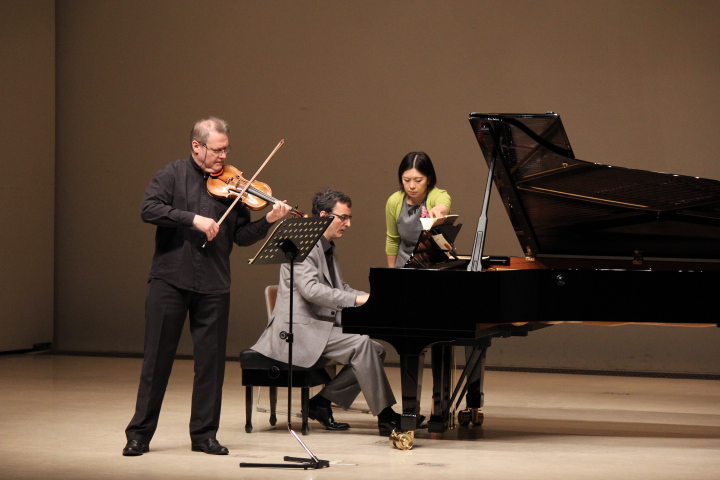 Krzysztof Smietana and Colin Stone (photo K Takizawa)